Garage Demolition Contractors in Denver
We Offer Expert Garage Demolition Services for Denver Residents.
Whether you are wanting to expand your home, or maybe your current garage is outdated and falling apart. Regardless of your situation, Preferred Garages, Inc. has the solution. Count on us for expert garage demolition services in Denver.
Why Demolish Your Garage?
If you are on the fence about professionally demolishing your garage, we're here to convince you that it's time. If you have an old garage whose structure is failing, it can be a hazard to your property and passerbys' In addition, if your garage is simply inoperable and no longer working as it should or if you have a severely cracked garage slab, professional garage demolition services may be your best option.
Our Garage Demolition Contractor's Demolition Tools & Techniques
When it comes to garage demolition, our demo contractors will pull out all of the stops. We'll see your project through from start to finish. Our team will plan your garage demolition to ensure that you, your property, other residents, and our workers are safe. With the heavy machinery we use, our garage demolition services are safe and efficient.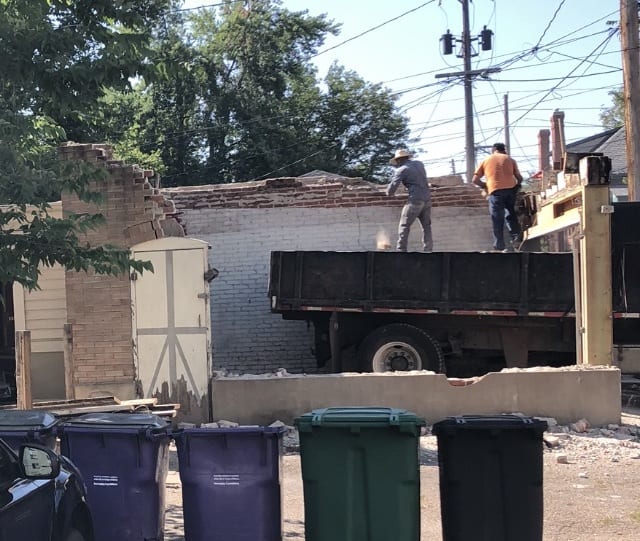 The Preferred Garages, Inc. Garage Demolition Service Difference
Here at Preferred Garages, Inc., our Denver garage demolition contractors are experienced, organized, and well-trained to perform demolitions; plus, we're bonded and insured. We are a family owned and operated garage building company in Denver, and our crew brings decades of experience to the table. You can rest assured, knowing that our crew will do our most to transform your property as you would like. When you're ready to get started with our professional garage demolition services, don't hesitate to get in touch with us to get a free quote!