Architectural Shingle Roofing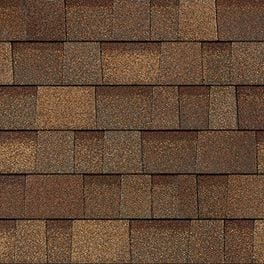 Preferred Garages, Inc. uses standard garage roofing materials from brands like Owen's Corning, GAF, ELK, and more!
We use architectural shingles with blended colors and offer a large variety of base colors to chose from (13 different colors to be specific). Architectural shingles, or laminated/dimensional shingles, are one of the more common and highest quality roofing materials. This is because they are comprised of a heavy fiberglass mat as the base and coated with mineral granules that are that are tightly embedded in refined and water-resistant asphalt.  
Our custom garage building company even offers our customers the ability to upgrade their shingles for an additional cost during the custom garage building design and building process.
Contact our custom-built garage team today to learn more about the garage roofing materials used during your garage project.
Garage Roofing Material Brands Used at Preferred Garages, Inc:

Need help getting started?
If you are just starting to think about building a new garage on your property sometimes it's best to start with a quick phone call. There are many different options, rules, regulations and requirements that may affect your new structure as well as its pricing.
We are happy to give you a quick rough estimate over the phone. Or if you prefer, we can also make a site visit for your FREE ESTIMATE. Often some of our customers already have an idea of what they want or maybe already have plans, we can start there too.
Contact us today at 303-766-5577 or info@preferredgarages.com to schedule your FREE ESTIMATE!