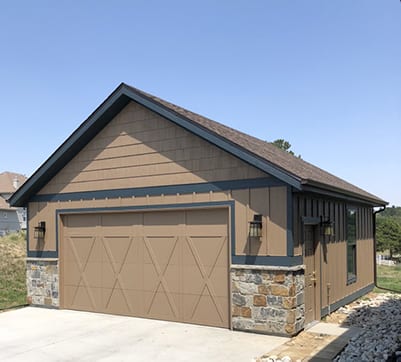 Gable Roof
The most common roof style for garages today. Choose any pitch and overhang size. Gable roofs offer more storage or attic space than other roof types. Learn more about Gable Style Roofs of Denver, CO.
Hip Roof
Another popular roof style is the hip roof. Hip roofs are most often chosen when trying to match another structure such as your house. Choose any pitch and overhang size. Hip roofs are also the strongest roof you can build. Learn more about Hip Style Roofs of Denver, CO.
Dutch Hip Roof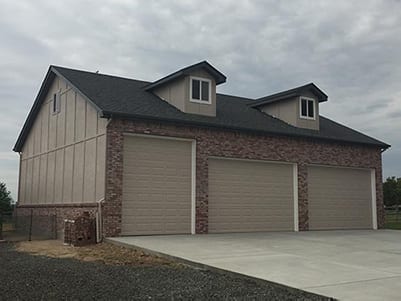 Reverse Gable Roof
Basically the same as a regular gable just has the ridge line going the opposite direction. You could also look at it as having the gutters in the front and back vs the sides. Learn more about Reverse Gable Roof Styles of Denver, CO.
Shed Roof
A very modern looking roof style. This design allows for a taller wall on one side giving more clearance and storage height. Learn more about Shed Roof Styles of Denver, CO.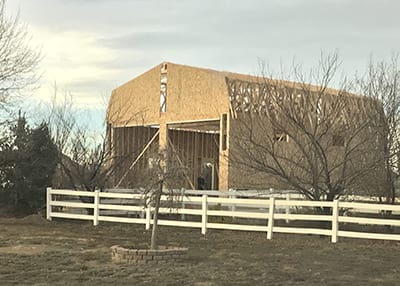 Gambrel Barn Roof
Need help getting started?
If you are just starting to think about building a new garage on your property sometimes it's best to start with a quick phone call. There are many different options, rules, regulations and requirements that may affect your new structure as well as its pricing.
We are happy to give you a quick rough estimate over the phone. Or if you prefer, we can also make a site visit for your FREE ESTIMATE. Often some of our customers already have an idea of what they want or maybe already have plans, we can start there too.
Contact us today at 303-766-5577 or info@preferredgarages.com to schedule your FREE ESTIMATE!