Garage Painting Services in Denver
Preferred Garages, Inc. can provide you a custom, newly-built garage complete with exterior finishing's. Our garage painting services in Denver for newly-built garages are completed on time and within budget attributable to our years of experience and skill. This means no delays as well as a beautifully painted garage.
Our Garage Painting Services
Whether it's inside or outside your new garage, our professionals can paint just about any surface. This means drywall, wood or vinyl siding, plywood, and more. We'll do all the preparation work, repair any areas that need it, and relocate or cover your items, driveway, and garage floor to keep paint splatter at bay.
Can't decide on a paint color? We offer color consultation services during our planning and design process! We'll assist you in selecting the ideal color. We also have the ability to match the existing color of your home to create a garage that is precisely coordinated.
How will we prep your garage before we start painting?
We conduct a complete preparatory process as expert garage painters. The following is an outline of our procedure:
We'll start by power washing your garage's exterior
Then we'll repair holes in shiplap or faux wood siding
Next, we'll put tape over your windows and door frames
Lastly, we'll being the painting process
We deliver excellent outcomes because we take the time to thoroughly prepare the garage before painting.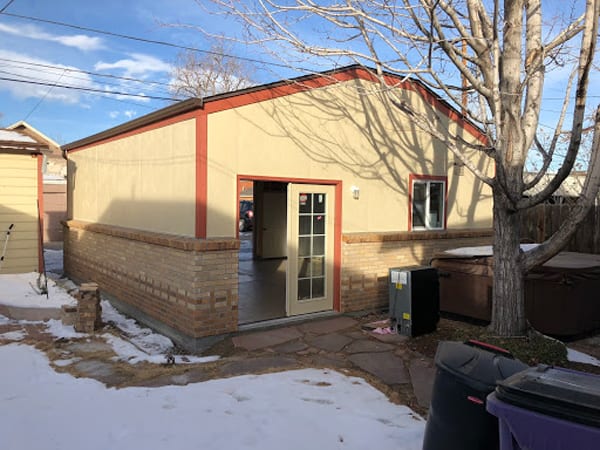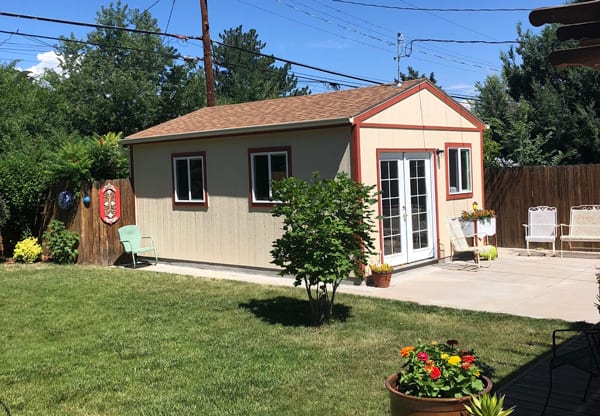 Professional Garage Painting Services in Denver
For decades, our garage building experts have been painting the exteriors of our new custom-built garages. We take pride in every project we complete and utilize some of the industry's best exterior paint. Contact us today for a free consultation to review your custom-built garage painting options.
Need help getting started?
If you are just starting to think about building a new garage on your property sometimes it's best to start with a quick phone call. There are many different options, rules, regulations and requirements that may affect your new structure as well as its pricing.
We are happy to give you a quick rough estimate over the phone. Or if you prefer, we can also make a site visit for your FREE ESTIMATE. Often some of our customers already have an idea of what they want or maybe already have plans, we can start there too.
Contact us today at 303-766-5577 or info@preferredgarages.com to schedule your FREE ESTIMATE!