Garage Door Opener Options
It is common for most homeowners to feel uncertain about what they want or need in their garage door opener. There are many product options that work reliably and deliver long-term value, but how would you know which is the best product for you? When it comes to security, power, durability, quiet operation, and a variety of other factors, some garage door openers are better than others.
Preferred Garages, Inc. Offers the Following Garage Door Opener Options:
Ceiling Mount Garage Door Opener
The most common option for a residential garage is an overhead garage door, otherwise known as a ceiling mount. Overhead doors use a motorized operating system that can be mounted on the ceiling. It works by either using a chain, belt, or a screw-drive mechanism, a trail track, and lift to open and close the garage door. In term of both initial purchase price and maintenance, this proven style is cost-effective and reliable.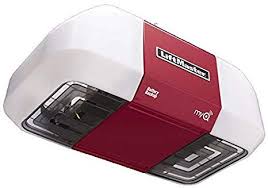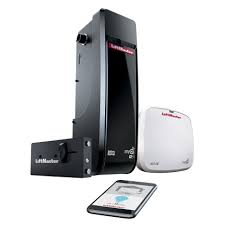 Side Mount Garage Door Opener
Also known as a side mount or jackshaft opener, this wall mount garage door opener is typically found on either side of the garage door. If you have a garage that has a high ceiling, or you want to keep your ceiling space for storage this wall-mounted garage door opener is the best fit for you. This type of garage door opener is common in residential garages with high or irregular-shaped ceilings because unlike the ceiling mount, this garage door works by relying on and connecting to the torsion bar.
Chain Drive Garage Door Opener
The chain of the chain-drive garage door opener is connected to the trolley motor. Due to the metal-to-metal contact and vibration, this type of garage door opening system is loud and clunky. But among the different garage door operating systems available, this is the least expensive.
Screw Drive Garage Door Opener
A screw-drive system garage door opener is a garage operating system wherein the trolley rides on a thread steel rod as a motor rotates the rod. This one is easy to maintain because of the minimum amount of necessary parts.
Belt Drive Garage Door Opener
The belt-drive garage door opener uses a rubber belt rather than a chain to operate. This operating system makes the opening and closing of the garage door quiet and smooth while in motion. This is a good alternative to a chain-drive garage door opener.
1/2 HP Garage Door Opener
The 1/2 HP garage door opener works best with single and double garage doors that have an average weight, such as a carriage-style door. This is the most popular out of the three choices (1/4, 1/2, or 1/3 HP) with doors between 8 to 12 ft. in width. This garage door opener works for a large number of households and it's the medium option for both price and power.
3/4 HP Garage Door Opener
The 3/4 HP garage door opener is the best choice for oversized doors over 14 ft. in width for the components to function long-term. Certain garage doors, like those made of wood, can be extremely heavy. Even though this is the most expensive option, it is durable and long-lasting with the maximum amount of power among garage door operating systems.
Need help getting started?
If you are just starting to think about building a new garage on your property sometimes it's best to start with a quick phone call. There are many different options, rules, regulations and requirements that may affect your new structure as well as its pricing.
We are happy to give you a quick rough estimate over the phone. Or if you prefer, we can also make a site visit for your FREE ESTIMATE. Often some of our customers already have an idea of what they want or maybe already have plans, we can start there too.
Contact us today at 303-766-5577 or info@preferredgarages.com to schedule your FREE ESTIMATE!